Norwoods Restaurant
Establishment and food at 1714 Peninsula Road, Ucluelet, BC V0R 3A0, Canada. Please contact Norwoods Restaurant using information below: address, phone, fax, email, opening hours, customer reviews, photos, directions and more.
Opening hours
| | |
| --- | --- |
| Sunday | 06:00pm — 11:00pm |
| Monday | 06:00pm — 11:00pm |
| Tuesday | 06:00pm — 11:00pm |
| Friday | 06:00pm — 11:00pm |
| Saturday | 06:00pm — 11:00pm |
Rating
4 /5
Based on 1 reviews
X
Photos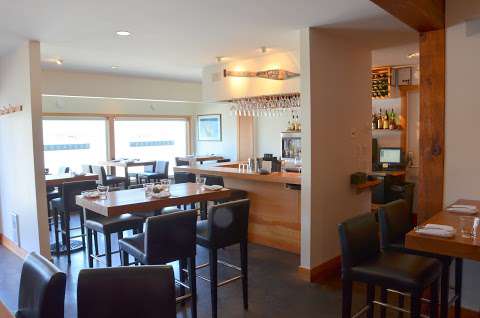 Reviews of Norwoods Restaurant
E_____ C_____ Added 2017-07-22

★ ★ ★ ★ ☆

A nice small restaurant on the main street in Ucluelet. The food was very good. First, had the muscles in Chimichurri sauce. This was alright, the portion was a bit too small. Next, I had the lamb with mixed vegetables. This was a nice looking dish and the best. Overall this is a good restaurant but prices are a bit expensive with small portions. The food did taste good and service was quite good. They do recommend a good glass of wine to go with the food. It is a small romantic type of restaurant.
About norwoods.ca
Norwoods Restaurant: Dining in Ucluelet BC Vancouver Island
ucluelet restaurant, ucluelet BC restaurant, vancouver island dining, ucluelet dining, ucluelet bc, ucluelet, ucluelet british Columbia, Vancouver Island, British Columbia, BC, Norwoods Restaurant