Coast & Toast Bed and Breakfast
Establishment and lodging at 1821 Cedar Grove Place, Ucluelet, BC V0R 3A0, Canada. Please contact Coast & Toast Bed and Breakfast using information below: address, phone, fax, email, opening hours, customer reviews, photos, directions and more.
Rating
5 /5
Based on 1 reviews
X
Photos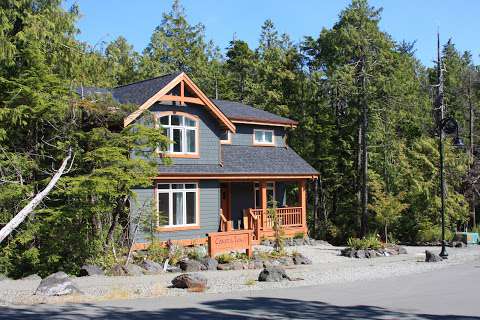 Reviews of Coast & Toast Bed and Breakfast
Greg Reinhart Added 2017-07-15

★ ★ ★ ★ ★

This B&B was super cute and the hostess was very kind and welcoming. It had a private entrance, quiet neighbourhood at the end of a cul-de-sac, but close to trails/hiking, convenient parking, a filling breakfast delivered to your room (eggs, bacon, scones, fruit, coffee, juice). The room had a small table to sit at for meals/hang out, mini fridge, coffee/tea, ensuite bathroom with a big tub/shower combo with soap/shampoo dispenser, tv, internet, clean and fresh looking. The hostess gave us a map of Ucluelet/Tofino area for hikes and things to do. We would definitely go back to this cute, modern and inviting B&B.